Printing and Editing Service
Última modificación
Fri , 17/03/2023 - 11:30

The Faculty of Philosophy and Letters' Printing and Editing Service is found on the ground floor of the Philology Pavilion, in front of the Reading Room.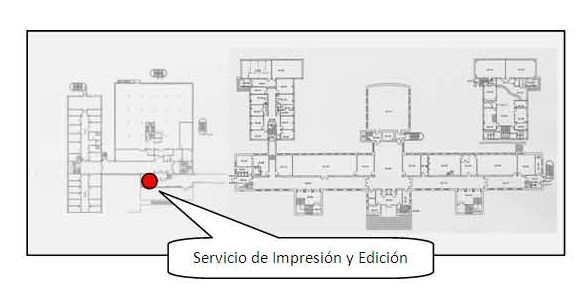 - Opening hours:
From Monday to Friday
Public service:
Morning: 9am to 2pm.
Afternoon: 4pm to 6pm and 6.30pm to 8pm.
Preferential hours for teachers:
Mornings 9am to 10am and 12.30pm to 1.30pm.
Afternoons from 5.30pm to 6.30pm.
Closed Saturdays.
-  Contact:
Telephone: Direct external call: 876553807
Internal call: 843807
Email: reprofyl@unizar.es
The following services are offered:
Photocopies in black and white or colour up to A3, scaling up or down, booklets, transparencies and copies on paper or cardboard in different colours.
Digital printing: To print this type of work, the documents must be sent in PDF format. These jobs will be delivered from one shift to another: from morning to afternoon or from the afternoon to the following morning. In the event that a memory stick, CD or other device is required due to the size of the file, it will be left in the care of the front desk.
Scanning of black and white and colour documents, in PDF or TIFF format, can be sent by email to the applicant.
Binding with wire spiral or thermal spine. Thermal spine binding is delivered immediately, and spiral binding is placed on order.
Self-service machines: The Faculty has 3 self-service machines, two located in the María Moliner library and one attached to this service. These machines can scan, photocopy and print both in black and white as well as in colour, single or double sided, in A4 or A3 sizes, or even from originals on paper or USB stick.  To use the service, you will need to add credit to the user account. You can do this at any of the University's Print Shops. You will need your university card, or your NIP (student identification number).
Prices: are set by the University and can be consulted via the following link.
Codes: there is a list of codes with the notes left by professors in the Printing and Editing Service.